K&R Hydraulics Offer a Wide Range of Joy Drill Rig Components
K&R Hydraulics now have a wide range of Joy drill rig components in stock. K&R hydraulics offer TSRU's and HDR's as well as a wide range of other components to service all client needs.
For more details and pricing, please do not hesitate to email or call our team today on 02 4966 3743.
TSRU
The Two-Speed Rotation Unit (TSRU) delivers a heavy-duty low maintenance hydraulic rotation. The unit reduces maintenance costs and increases productivity.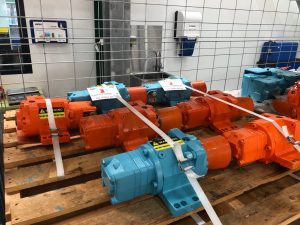 HDR
The Hydraulic Rotation Unit (HDU) has advanced features that facilitate optimal performance with a comprehensive lifespan and low wear. The high-quality unit is reliable and reduces ongoing maintenance costs.